Welcome to Cape Grace Wines
One of the Great Little Wineries!
Cape Grace was planted in 1996 by Robert & Karen Karri-Davies whose family have been part of the Margaret River region since 1875.
Cape Grace's handcrafted, single vineyard wines are generous with the flavour and characters of our unique Wilyabrup sub-region. The vineyard is managed under organic principals and traditional wine making is used, with our reds gently hand plunged and basket pressed. With depth, style and character our wines have earned an impressive array of medals, reviews and followers over the years.
Discover one of Margaret River's Great Little Wineries when you visit – the authentic, rustic tin-shed-in-the-forest winery and during spring you can delight in the magnificent display of wildflowers.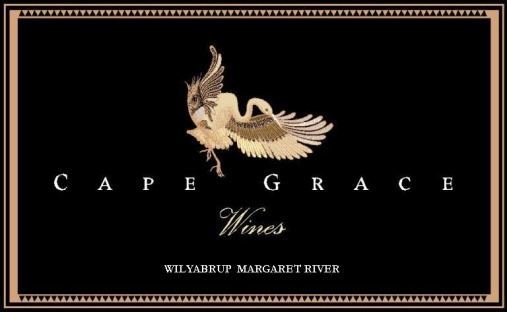 Our Story
Cape Grace is a real family affair – originated, owned and run by Robert and Karen Karri-Davies – with a fascinating local history.
In 1875, Robert's great grandfather, MC Davies (pictured centre of the front row above), built a timber mill at Karridale with jetties at nearby Hamlin Bay and Flinders Bay to ship timber to England and the Far East; he also built the Cape Leeuwin lighthouse so his ships and others would not run aground in the treacherous waters. Later, he established a livery stable and way station at the railhead near the banks of Margaret River.
In 1996, one hundred years after the Cape Leeuwin lighthouse was built, Robert and Karen planted their 15-acre vineyard on the headwaters of the Wilyabrup Valley.
From the start they set out to produce handcrafted, single vineyard wines managed under organic principals. Their belief that 'great wine is grown in the vineyard' was of vital importance, so when the farm that Dr Tom Cullity originally wanted to establish Vasse Felix on became available, Robert and Karen knew they had a prime grape-growing site.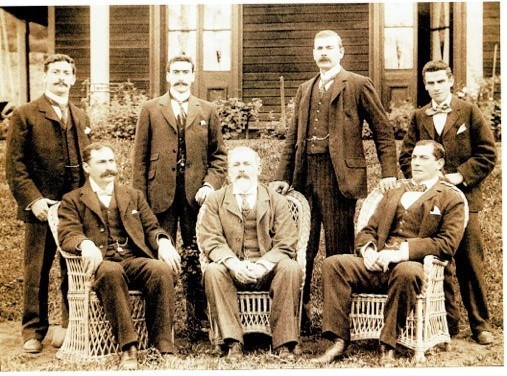 Our Cellar Door
The cellar door opens daily 10am-5pm and you'll meet Karen or Robert and get some insights into the joys of being a small winemaker! Visitors enter through the wine storage area, which displays a selection of Robert's photographs and paraphernalia prior to entering the tasting room.
During vintage visitors may see some fermenting-action in the winery.  If time is available you can tour the winery and get the wine making process explained.
Outside, adjacent to the cellar door, is Robert's private collection of Australian parrots in a natural bush setting. The Great Egret, an occasional visitor to the dam, is featured on all Cape Grace Wines labels.